LES RESIDENCES DU CHATEAU
L E M E S N I L - S T . - D E N I S , F R A N C E
Location: Le Mesnil-St.-Denis, France, on the grounds of Chateau Mesnil-St.-Denis in the Chevreuse Valley.
Constructed by Levitt and Sons, Inc. as Levitt and Sons France and as Levitt France.
Opened for sales in 1965.
Construction completed in 19xx.
680 homes constructed, including single-family detached, semi-detached, and attached units.
The 1965 Houses:

ARCY
.
BARBIZON
.
BEL AIR
.
CHAVREUSE
Semi-detached or Attached.
DAMPIERRRE

Semi-detached or Attached.
.
LEVITTOWNBEYOND ADDS...
We have only limited information on this community, however...
Fortunately, Olivier Fauveau has graciously permitted LevittownBeyond to link to his web site for information and images about Les Residences du Chateau. Please click on the image below to view Olivier's web site: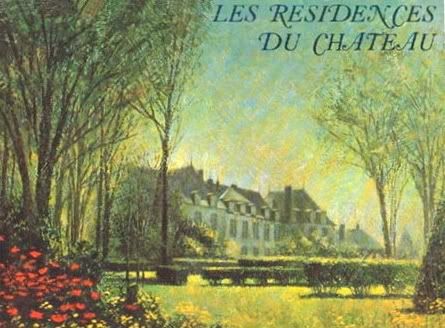 In addition, Margi Baron, a major contributor to LB.com, has graciously provided some current photos of Les Residences du Chateau. Please view this wonderful collection at the Les Residences du Chateau Today page.
We hope to post more information on this community in the future.
Page last revised 10 February 2008.